Latest News
We Need To Talk About... Tony Law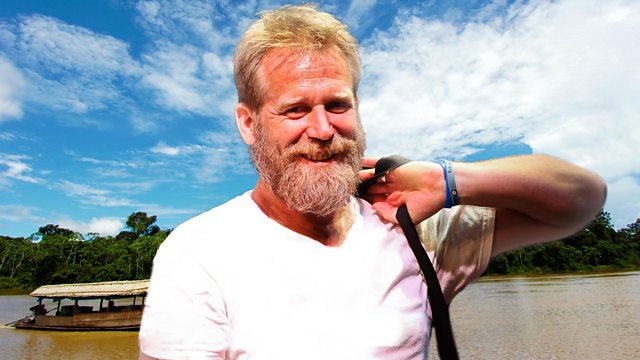 At 7.15pm on Sunday 29th October (and online for 30 days after that) you can catch a brand new sitcom pilot written by John-Luke Roberts and I for BBC Radio 4.
Tony Law: 21st Century Adventurer stars Adjoa Andoh, Nina Wadia, Freya Parker, John-Luke Roberts, Helen Lederer and Tony himself - who, brilliantly, came dressed for the part. Gosh, I hope he realised it was for radio.
I've also been working behind the scenes on a brand new show for Spotify Premium subscribers. We Need To Talk About... is presented by Jolyon Rubinstein and features panelists from comedy, music and journalism who pick through the week's news and try not to get too down about it all. At the time of writing there are 5 episodes available, with plenty more on the way.
Finally, Elis James' Pantheon Of Heroes was nominated for Best Entertainment Or Comedy Production at the Radio Academy's ARIAS 2017. We saw didn't win, but we got to go to Leeds for the ceremony - so here's some photos of Busted, looking like they are on the set of Tron.
Comedy Of The Week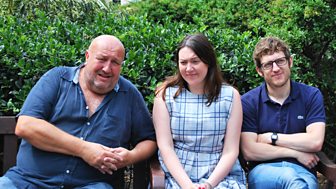 All four episodes of Ankle Tag are now available on the BBC Radio 4 website.

Written by Benjamin Partridge and I, the show stars Elis James, Katy Wix and Steve Speirs - all three of whom you can see in the incredible iPlayer photo on the left which, after four episodes, is still being used.

Ankle Tag is also this week's BBC Radio 4 Comedy Of The Week podcast - So download it now (or listen below if I can make the embed thing work*) to hear episode 1 - plus Elis and I being interviewed by Cariad Lloyd about the show (although they seem to have cut my bit on exactly how to disable an Ankle Tag. Probably very wise).

In other news, Series 4 of Elis James' Pantheon Of Heroes, written by Elis, Ben and myself and starring Elis, Ben and Nadia Kamil, has been nominated for a Radio Academy ARIAS award. The show isn't on iPlayer any more, save for this smidgen of it on Twitter and a couple of clips from Series 1-3 on the BBC Radio Wales website.

(*I can't).