Latest News
Emergency Procedure
I wasn't feeling very well last weekend, so finally gave-in and pressed a button on the BBC Radio Wales computers that I've been wanting to click for so, so long...


As such, if you want to hear me shouting over the BBC Radio Wales Evacuation Package for an hour, it is now available on BBC iPlayer Radio for the next couple of weeks. It's well worth catching if you are a fan of emergency procedures,
old Radio Wales jingles
and slightly under-the-weather presenters stumbling their way through a Sunday afternoon.
Now if you'll excuse me, I'm going to shake off a cold which, post-show, only seemed to get worse.
Hopefully I'll be back to normal by next Sunday.
O'r Diwedd On iPlayer
On the BBC iPlayer now, both episodes of O'r Diwedd are now available - It's look back at 2016 in sketches and monologues and features possibly the single rudest prop ever broadcast on Welsh television.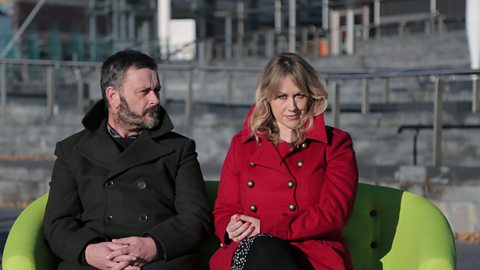 The show is presented by Sian Harries and Tudur Owen and written by those two and myself - featuring guest appearances from Garmon Ceiro and Sara Huws.

The show was broadcast on S4C over Christmas in Welsh - but English subtitles are available, if that's your preferred language in which to scream about the year. Just press the "S" in the bottom of the iPlayer screen.

Coming soon to the radio bit of iPlayer is Now The Twelfth Night Show - A one-off edition of Twelfth Night by The Now Show team, to be broadcast on 7th January, on which I did a little bit of writing work. I've also been working behind the scenes on a brand-new stand-up show for BBC Radio 4 presented by Elis James - State Of The Nations starts in Carmarthen and then moves onto Newcastle, Glasgow and Belfast with stand-ups from each Nation talking about what all that means and will be on BBC Radio 4 on Wednesday nights.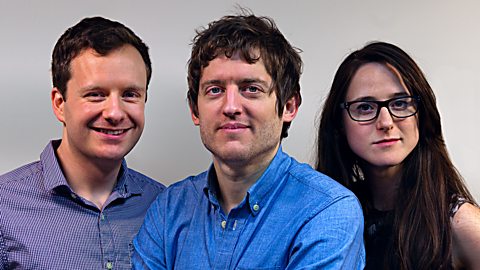 Also returning to the BBC Radio Wales end of iPlayer is the fourth series of
Elis James' Pantheon of Heroes
- Written by Elis, Benjamin Partridge and myself and starring Elis, Ben and Nadia Kamil, the fourth series looks at Welsh towns and cities to decide which ones are the best - which has proven to be considerably more contentious than when we used to compare long dead historical figures.
And from the 8th January, I'll be back on BBC Radio Wales on Sunday afternoons from 4pm - Provided I can remember how it all works...